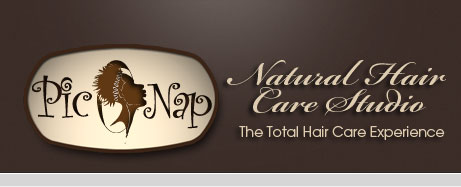 The Salon
Styling, Profiling and Being…Fly
~Common
The Natural Hair Care Industry is growing tremendously.
I am so happy to provide natural hair care services to African Americans and proud of those who have decided to wear their hair out in the world "as is" and free of chemicals.
Some people have said to me that I have made a major switch in careers by going from professional social work to providing natural hair services and I disagree with them. I believe that going natural and/or locking your hair is one of the most challenging experiences one can endure living in America.
Therefore, as your loctitian I believe that helping you the client free yourself from chemicals/straighteners and showing up to work, living at home, praising in the church and navigating the streets with your hair nappy is definitely social justice work.
I am honored to deliver comprehensive natural hair services to my clients and enjoy helping them become liberated from old hair care practices that leave them with less desirable results and that reinforce negative attitudes towards nappy/natural hair that has been given to us by God at birth. It is a gift to have our hair, so I welcome you to the PicNap website!
May you find peace, love and resolve in wearing your hair "as is".
Yours truly,
~Kalimah "LocMama" Johnson
Submenu
PicNap Defined…
"PicNap defined is a state of mind that embraces all that is natural and beautiful – a humanitarian approach to art and entertainment. Basically, a word I made up to describe the act of styling natural hair (to pick naps)…