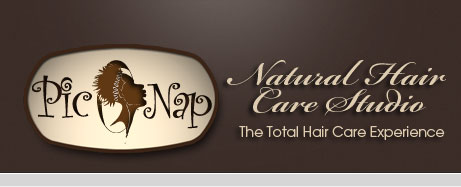 The Salon
Styling, Profiling and Being…Fly
~Common
Salon Etiquette
At PicNap, we know your time is valuable. We strive for excellence in "priority scheduling". We do not schedule more than one client concurrently with the same stylist for multiple hour services. To that end, we ask all clients to arrive at least 10 minutes prior to your service. We cannot guarantee services to clients who arrive 15 minutes or later than their scheduled appointment time. An inconvenience fee of $15 will be charged to clients over 20 minutes late. We reserve the right to refuse service and retain deposits of clients who are more than 20 minutes late to an appointment.
Accompanying Guests and Children
Our space is very cozy and therefore cannot accommodate guests waiting or visiting you in the salon who are not being serviced. Additionally, we do not allow ANY children at ANY time in the salon who are not being serviced. This also includes consultation appointments. We appreciate your understanding and co-operation.
Professionalism
We demand professionalism in our salon. Please refrain from making any racial comments, cursing or any inappropriate behavior that could be considered disrespectful to other salon patrons. Inappropriate conduct or language prior to and/or during a service will result in the termination of the service. PicNap Natural Hair Care Studio reserves the right to refuse service to any client for improper conduct, tardiness, no shows or any other situation we deem inappropriate.
Lost Articles
We ask clients to keep up with their personal items during your visit. We are not responsible for lost articles.
Submenu