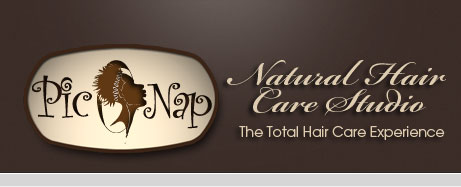 The Salon
Styling, Profiling and Being…Fly
~Common
Appointments
Appointment Scheduling
Consultations are required to schedule all appointments with PicNap. On rare occasions we have
walk-in availability, so contact the salon if short notice appointments are needed. Please note that consultation is required on all walk-in appointments.
PicNap does not accept personal checks, credit or debit cards for hair services.
Out of town clients must come into the salon for the initial consultation and pay a deposit, however subsequent service deposits (money orders) will not be required. Simply contact the Salon when you would like to schedule your next appointment.
PicNap frequently receives requests for styling services to bridal parties, members of the entertainment and fashion industry and the media. We are delighted to add a little natural flyness to your next soiree, for more information contact Kalimah Johnson at 313.567.8235 or 313.606.2342.
Appointment Preparation
PicNap offers a complimentary shampoo and condition for your initial style. The removal of braids, extensions, twists, locs or detangling incurs additional time and charges. To ensure that your service is performed as expected, please ensure that your hair is clean, combed out from root to end and in its natural state (or the state discussed during the consultation) prior to your service. Please do not apply a chemical, press, flat iron or blow-dry your hair prior to the service.
If your hair is natural, there is no need to straighten it.
Submenu